A research project from the University of Reading revealing why Romans threw so many objects into rivers has won a national award. The Bridge Over Troubled Water project has published around 3,600 Roman objects found in the River Tees at Piercebridge, near Darlington, to investigate if any of them previously assumed to be rubbish eroded or dumped from a nearby settlement were, in fact, ritual offerings.
Led by archaeologists from the University of Reading and Birkbeck, University of London, the project beat seven other entries to the Research Project of the Year title in the 2022 Current Archaeology Awards.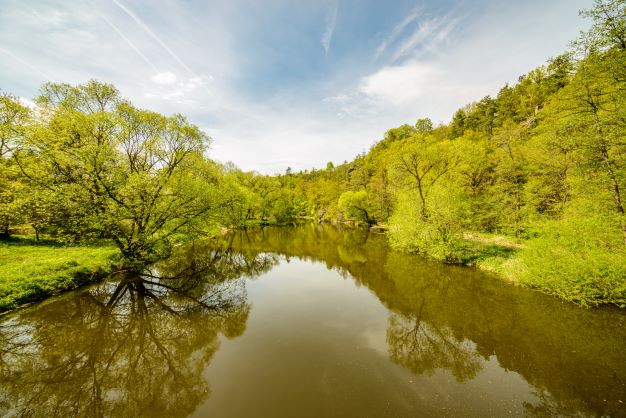 It was one of four University of Reading nominations for the 2022 awards, across three categories.
"It is a great honor to win this award, and it shows how much we can learn from objects using new approaches. This is the first time an entire Roman river assemblage has been analyzed, and our work provided some fascinating insights into the identities and practices of the people of Roman Britain," said Professor Hella Eckardt, a Roman archaeologist at the University of Reading, and project co-lead.
Roman history rescued
The two-year project, funded by a Leverhulme Trust Research Project Grant, looked at items retrieved by two divers (Bob Middlemass and Rolfe Mitchinson) from the River Tees between the mid-1980s and 2018.
"Another innovation was to really consider the fluvial context of the find. How does it relate to a nearby confluence for example, and could Piercebridge have been the site of a shrine to Mars of the Confluence?" said Dr. Philippa Walton, now at Birkbeck, University of London.
The items found in Piercebridge include figurines such as one of Cupid, military items, and gold jewelry, such as rings and necklaces. The analysis explored the gender, origin, and beliefs of the people who used and deposited these objects. The archaeologists also considered the ritual qualities Romans attached to rivers.
Rivers were considered dangerous in ancient times, with prayers and sacrifices to the river gods viewed as necessary to cross them. During ancient religious festivals in Rome, effigies made of bundles of straw were thrown into rivers from bridges.
Day-to-day Roman river offerings
However, far less is known about day-to-day offerings Romans made from bridges, with finds in rivers often poorly published. Frequently only the coins or unusual objects are cataloged, making it impossible to assess the range of practices that occurred at river crossings.
The project aimed to place the finds in their context to increase understanding of beliefs and behaviors in Roman Britain, and across the Roman Empire.
For more information, visit here.