In world-first research, Flinders University archaeologists are leading an international consortium to discover the origin of ancient ceramics from the Maritime Silk Route.
Beginning in the mid-1400s, the Maritime Silk Route witnessed the largest known expansion of global trade, but the true legacy of objects retrieved from this time has not been fully understood because most were salvaged and dispersed without the archaeological recordings of their find-spots.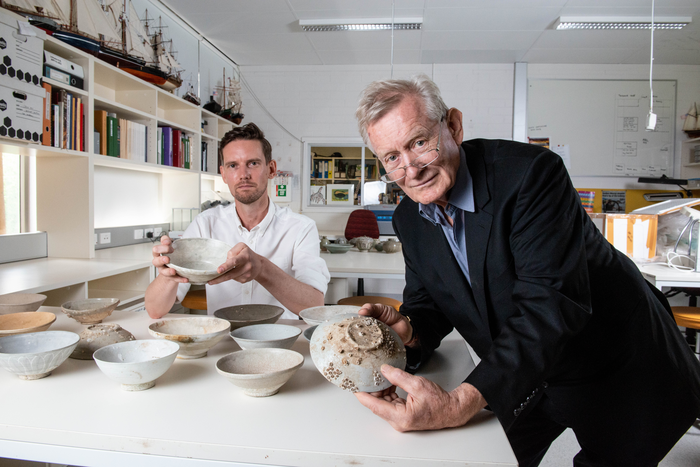 Thanks to funding from the Australian Research Council and contributions from its partners, archaeologists, and heritage specialists from Australia, Indonesia, and across Southeast Asia will reveal the stories behind the largest known collections of trade ceramic in the world.
The international research team, led by Flinders University archaeologist Dr. Martin Polkinghorne, will apply methods of archaeological science to vast collections held by the Republic of Indonesia, Ministry of Marine Affairs and Fisheries, and another amassed by barrister and collector Michael Abbott AO QC.
Reunite objects with ships from the Maritime Silk Route
"Our first task will be reuniting the pieces with the ships they came from, and this will develop a detailed narrative of ancient global trade on the doorstep of Australia," said Polkinghorne. "We will work hand-in-hand with regional colleagues, especially from Indonesia. The intention is to ensure the pieces are correctly provenanced and to reconnect them with the communities of their origins to restore their cultural value."
Expected to take more than four years, the research project will foster opportunities for higher degree research students from Indonesia and Southeast Asia to go to Flinders to investigate underwater cultural heritage.
Re-writing historical narratives
"This is a great opportunity to work together with Flinders University to re-write historical narrative of the collections recovered from Indonesian waters. These collections are an extensive source of knowledge and we believe that good interpretation will bring an awareness and involvement of the public, particularly young generations, to a better understanding of Indonesia's maritime past," said Dr. Miftahul Huda from the Ministry of Marine Affairs and Fisheries, Republic of Indonesia.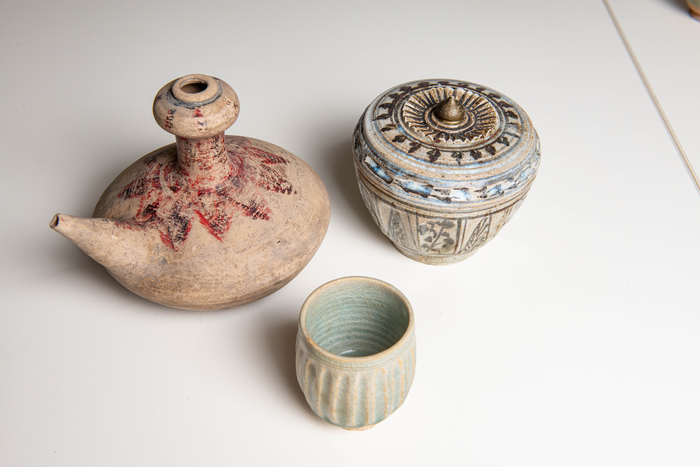 In Australia, the team will research the origins of Abbott's collection, now entrusted to Flinders University. Comprising more than 2,300 pieces, it is believed to be the most extensive collection of trade ceramics in Australia.
"It's important to recognize that this international collaboration will lead the way in evaluating these types of ceramics and work to discover the context of their origins," said Abbott.
Abbott's gift to the University and a significant donation from his friend Alastair Hunter OAM will enable Polkinghorne and his team to uncover their historical and cultural stories.
"I am thrilled to have the opportunity to support this project, for academic purposes alongside fostering and strengthening Australia's relationships with our Indonesian neighbors," said Hunter. "My late parents, Tom and Elizabeth Hunter were passionate collectors of art and antiques, including Asian ceramics and objects. They would consider this project a wonderful investment in education and sharing international research. It is to this team's great credit that these extensive collections will be preserved and curated for public benefit.
By employing and enhancing international conventions that relate to these collections, Polkinghorne and his team hope to preserve the underwater cultural heritage of our region for future generations.