Archaeologists working on an excavation at Grange Farm, near Gillingham, U.K., discovered 15 kilograms of litharge, a material associated with the extraction of silver from other metals. It is the largest amount ever found on a British Roman site and greatly exceeds the amount that archaeologists would normally expect to find on a rural settlement.
The excavation and subsequent research, which was led by Pre-Construct Archaeology (PCA) and involved archaeologists from Newcastle University, U.K., took place before the start of a new housing development on the site.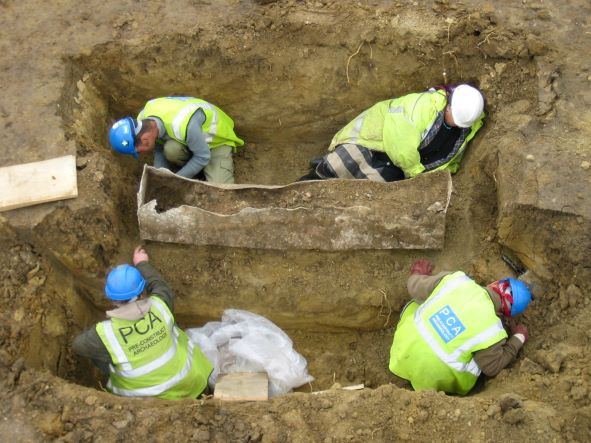 As well as the litharge, the team also found an ancient mausoleum containing the remains of an elderly lady in a lead-lined coffin. It also found 453 Roman coins, more than 20,000 fragments of pottery, and 8,000 animal bones. All on what was deemed to be a simple, rural Romano-British site.
The entire tale is the subject of a new book, By the Medway Marsh, written by Dr. James Gerrard, senior lecturer in Roman Archaeology at Newcastle University's School of History, Classics, and Archaeology, and published by PCA. It details the excavation and the history of the site, from the late Iron Age, its transition and growth under the Romans, and what happened to it during Medieval times.
Archaeology Herald asked Dr. Gerrard about the mysterious site. Here is what he had to say:
DOES THE AMOUNT OF LITHARGE FOUND AT THIS SITE MAKE IT SINGULARLY UNIQUE?
Gerrard: The amount of litharge is the largest amount scientifically collected and analyzed from Roman Britain that we are aware of. It was a modest rural settlement and Romano-British industrial activities often took place on a small scale in such locations but silver extraction as evidenced by the litharge is extremely unusual.
HOW COMMON ARE ROMAN RURAL OCCUPATION SITES WITH LARGE-SCALE INDUSTRIAL OPERATIONS?
Gerrard: There are industrial "landscapes". Gillingham is on the edge of such, the Medway Marshes were full of salt extraction and potting in the early to mid-Roman period.
ARE THERE CLUES IN THE LANDSCAPE OR GEOGRAPHIC LOCATION THAT CAN EXPLAIN ANY OF THE MYSTERIES OF THE SITE? IS THERE A LARGE ROMAN TOWN OR ADMINISTRATIVE CENTER NEARBY?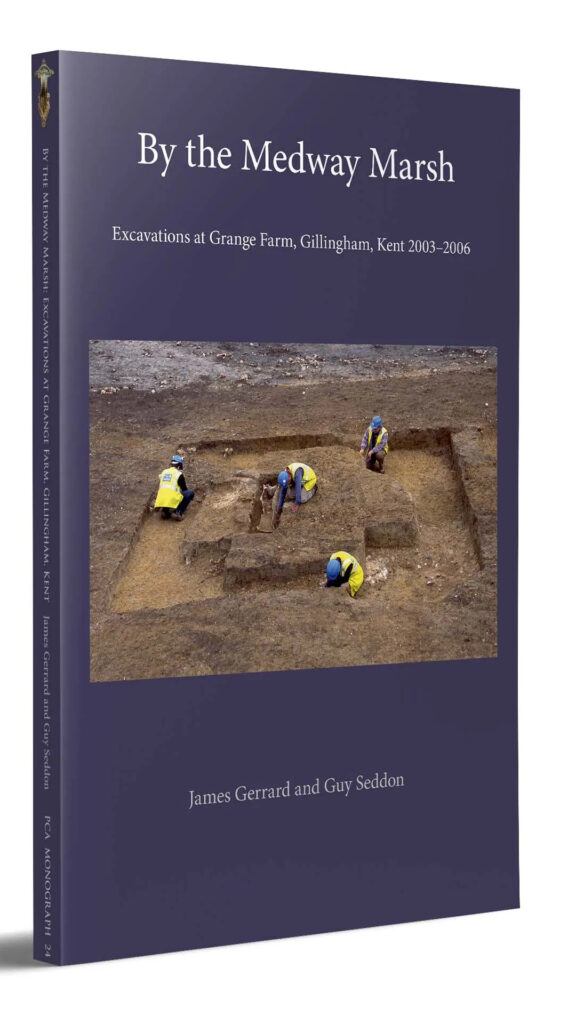 Gerrard: Rochester, the Roman town of Durobrivae is not far away. An important bridging point over the Medway, the river also was an important comms route connecting with the Thames. It's also part of the so-called Saxon Shore (more or less) during the late Roman period.
DO YOU HAVE A PERSONAL WORKING THEORY ON WHAT WAS GOING ON AT THIS SITE?
Gerrard: I suspect it was a small-scale, import-export node, perhaps slightly surreptitious? But this is only a guess/theory rather than anything strongly evidenced.
WHAT ARE YOUR NEXT STEPS? IS THERE ONE MYSTERY THAT YOU THINK CAN BE SOLVED FIRST?
Gerrard: The fieldwork and analysis are over, but future work on the marshes and to the south might reveal more that could help our interpretation of the site.